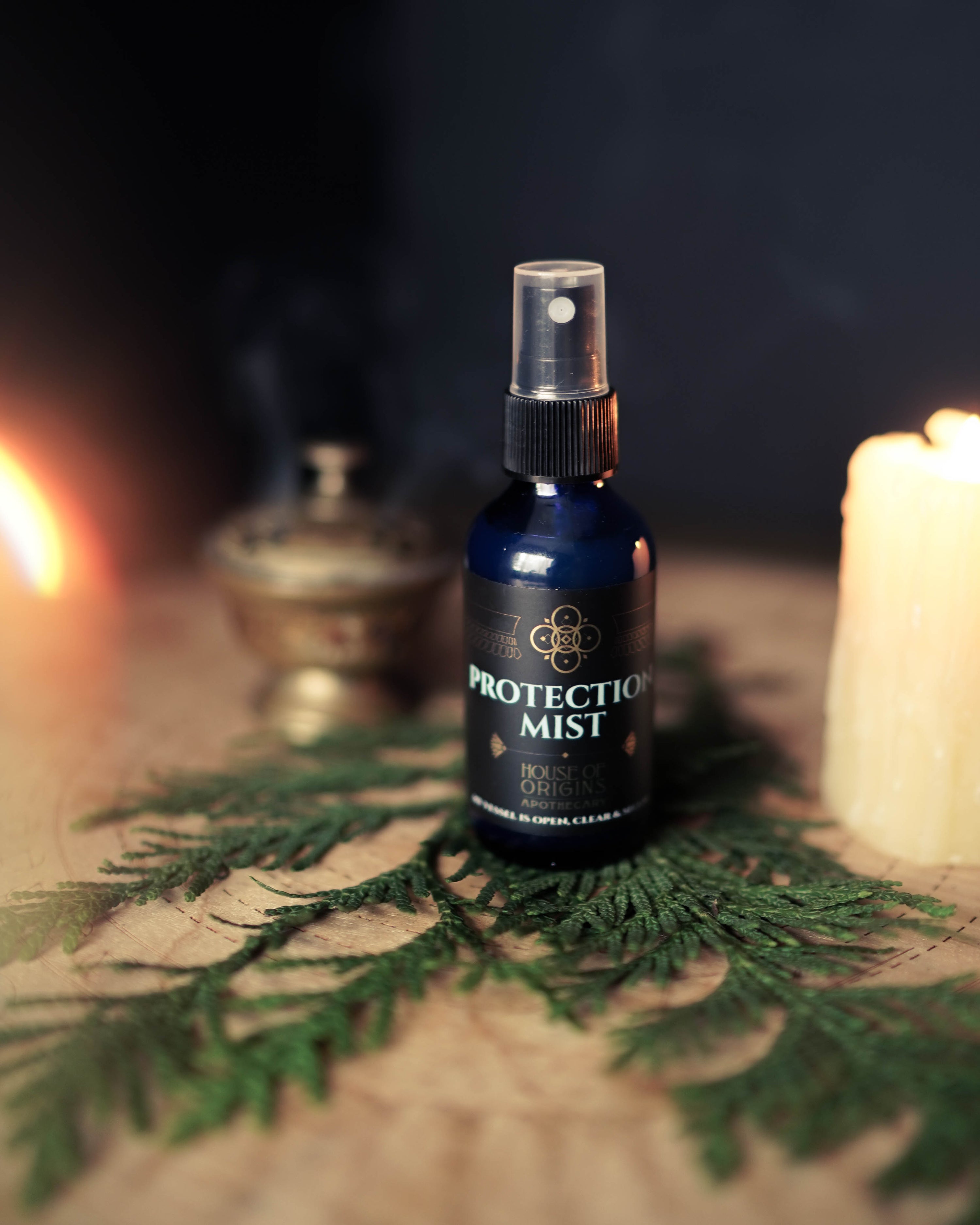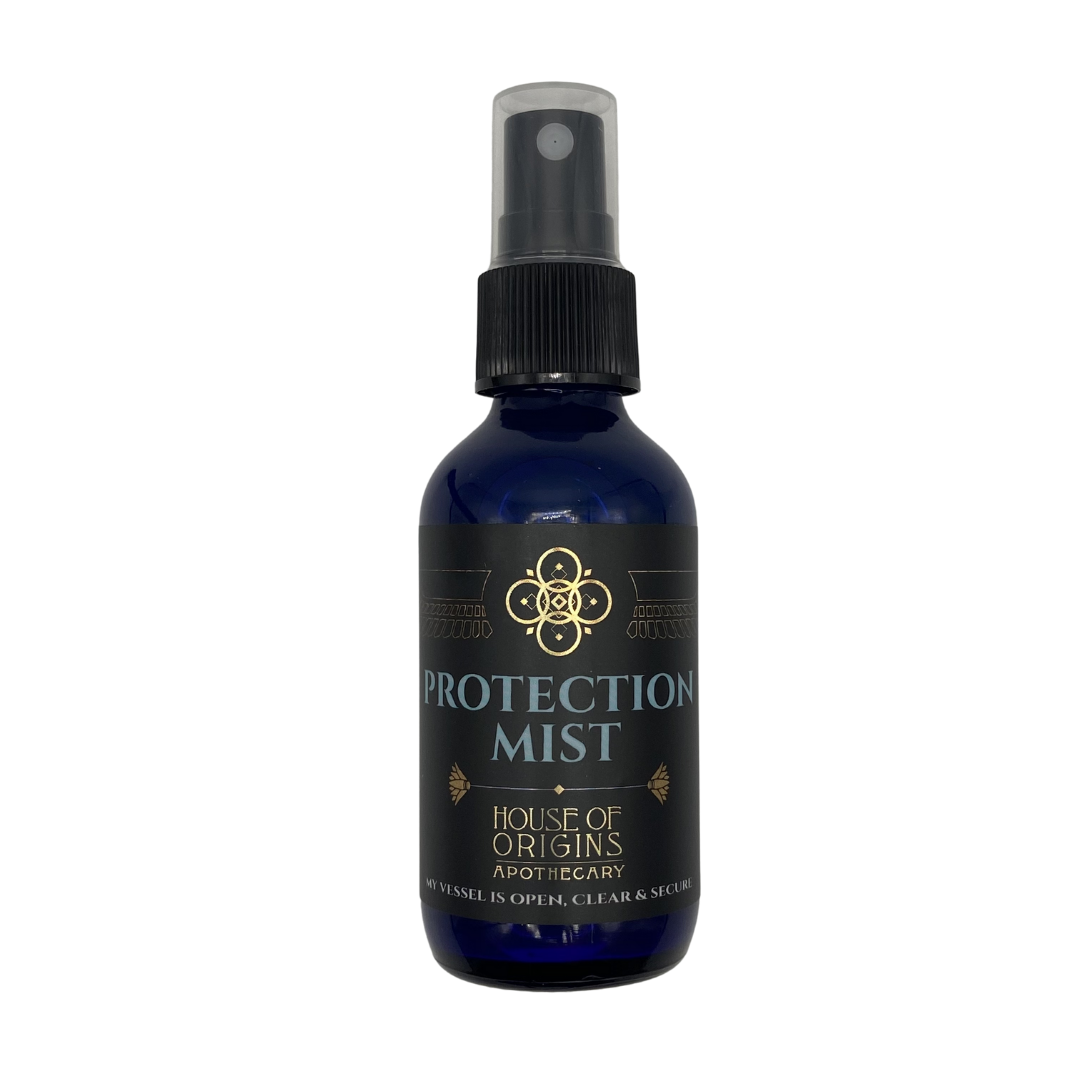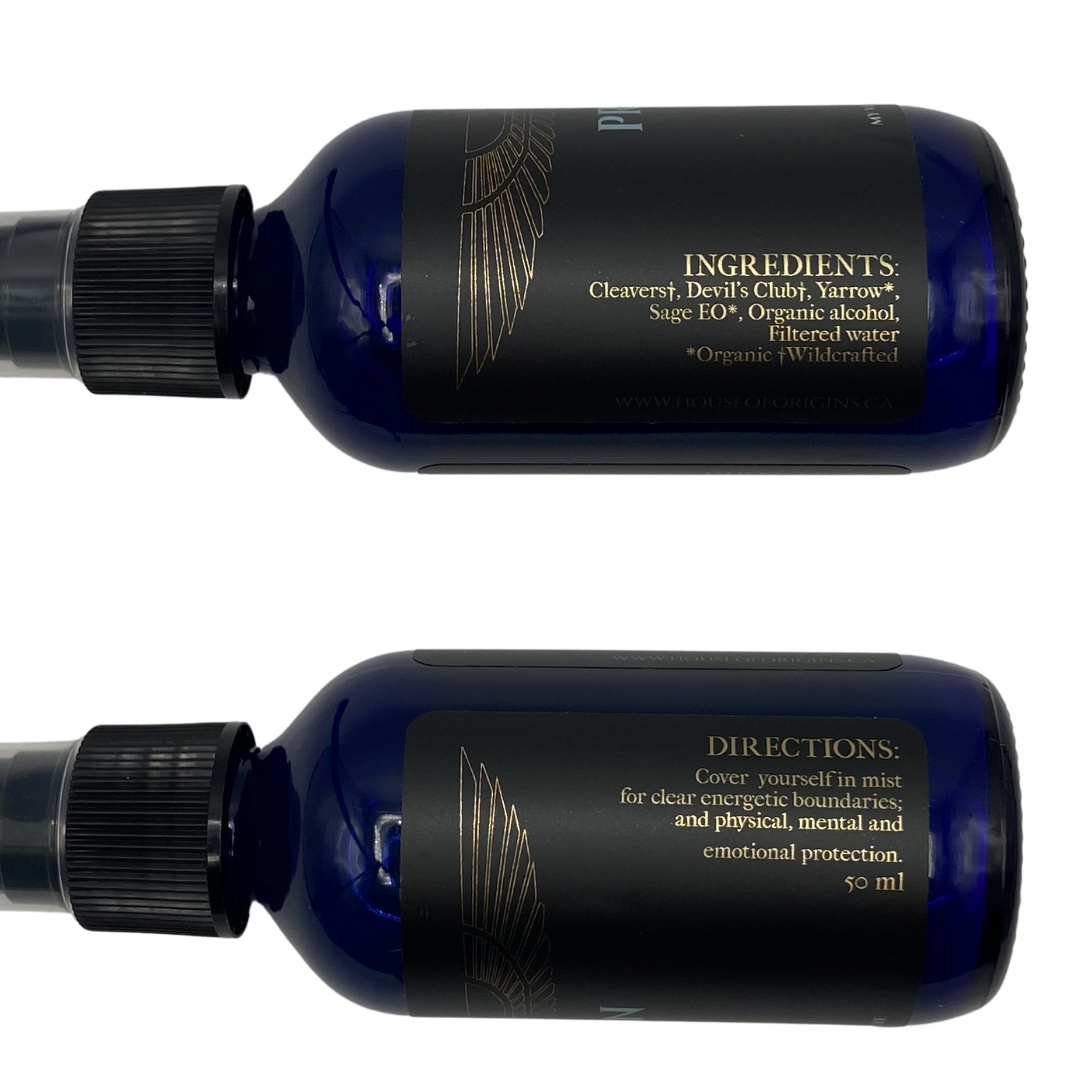 Despite our best efforts to maintain strong boundaries, there are moments in life when we need external support. That is why we created the Protection Mist. If you are a very sensitive person, you likely have experienced a sense of overwhelm from picking up on other energies around you. We created this spray especially to help sensitive people maintain clear energetic boundaries so you can feel clear, open and safe in your vessel.
Some of our greatest allies in the realm of protection are Yarrow & Devil's club and we have formulated them here with a few other potent friends to keep you feeling safe enough to fully thrive.

Protection mist is great support for those who working closely with people like customer service, mental health support workers, sex workers, nurses, doctors, counsellors, healers, etc.

This product is made once a year, in small batches while the cleavers are in their prime. Harvesting them fresh from the forest, we make a cleavers hydrosol and use it as the base. This ensures no unwanted energy can stick to you; anything that may make it into your field past the shield of the devil's club, yarrow and sage will simply slip right off.

The devil's club is also something we harvest ourselves and takes lots of time and care to process. We've found this combination to be incredibly effective in keeping our vessels clear, open and secure.

Ingredients: Cleavers † (Galium aparine), Sage EO* (Salvia officinalis), Devil's Club †(Oplopanax horridus), Yarrow* (Achillea millefolium), organic alcohol*, filtered water, love 
* Organic
° Direct Fairtrade
† Wildcrafted
Note: Salvia officinalis is not white sage. We are very mindful in regards to using endangered species and culturally sensitive plants.

 
The statements throughout this site are not intended to diagnose, treat, cure or prevent any disease. Individual results may vary. The statements are not health claims and have not been evaluated by Health Canada. For anyone using medications, has a health condition, or who is pregnant or breastfeeding; it is advised to consult a doctor before using herbal medicine. Please note any contraindic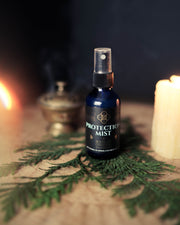 Protection Mist
Highly Recommend
This protection mist feels heavenly on your body. It's both moisturizing and refreshing. The fragrance is sweet but not overpowering leaving you with an overall calming experience. I have a strong affiliation to the plants in this formula so I was delighted to find this product. Nice work ladies!