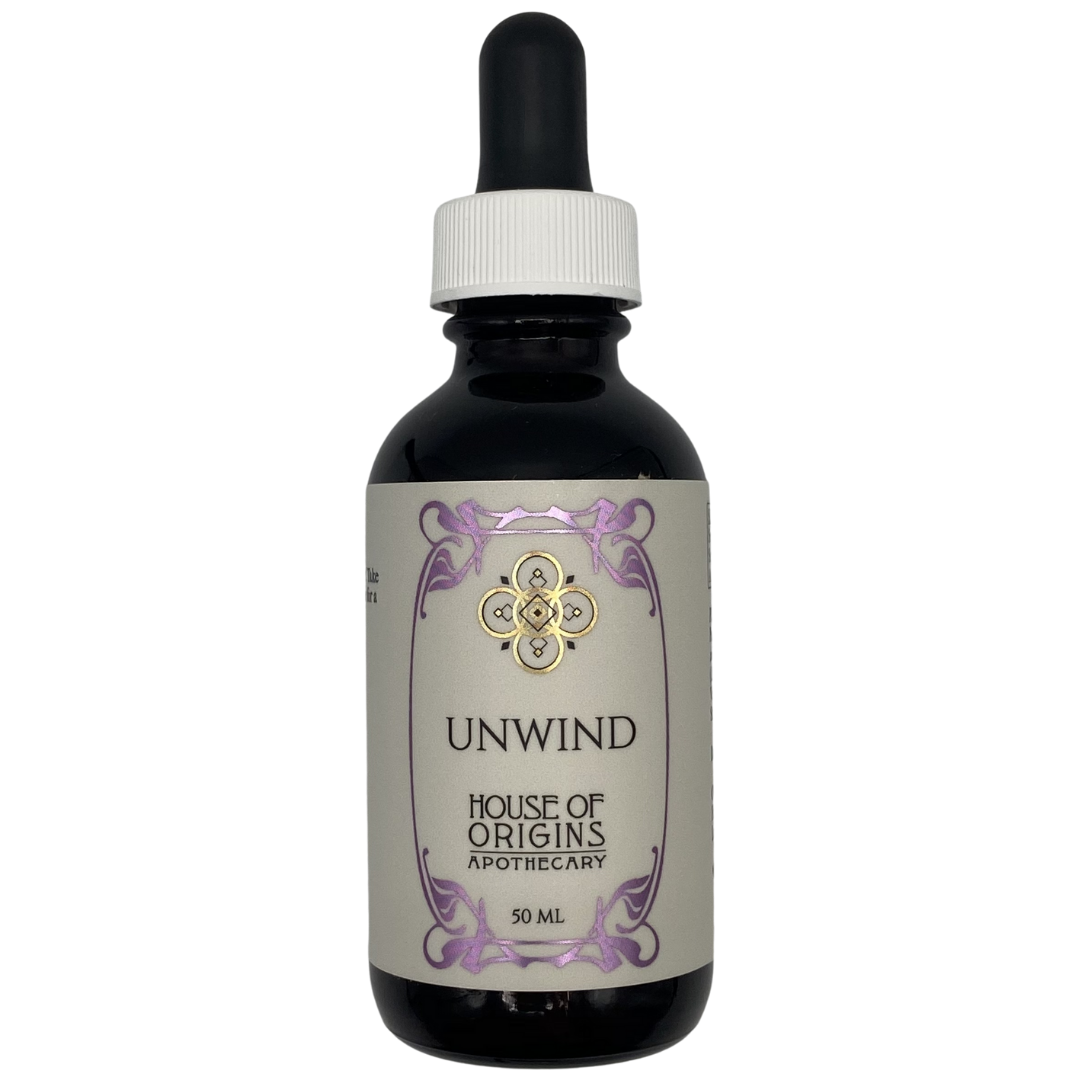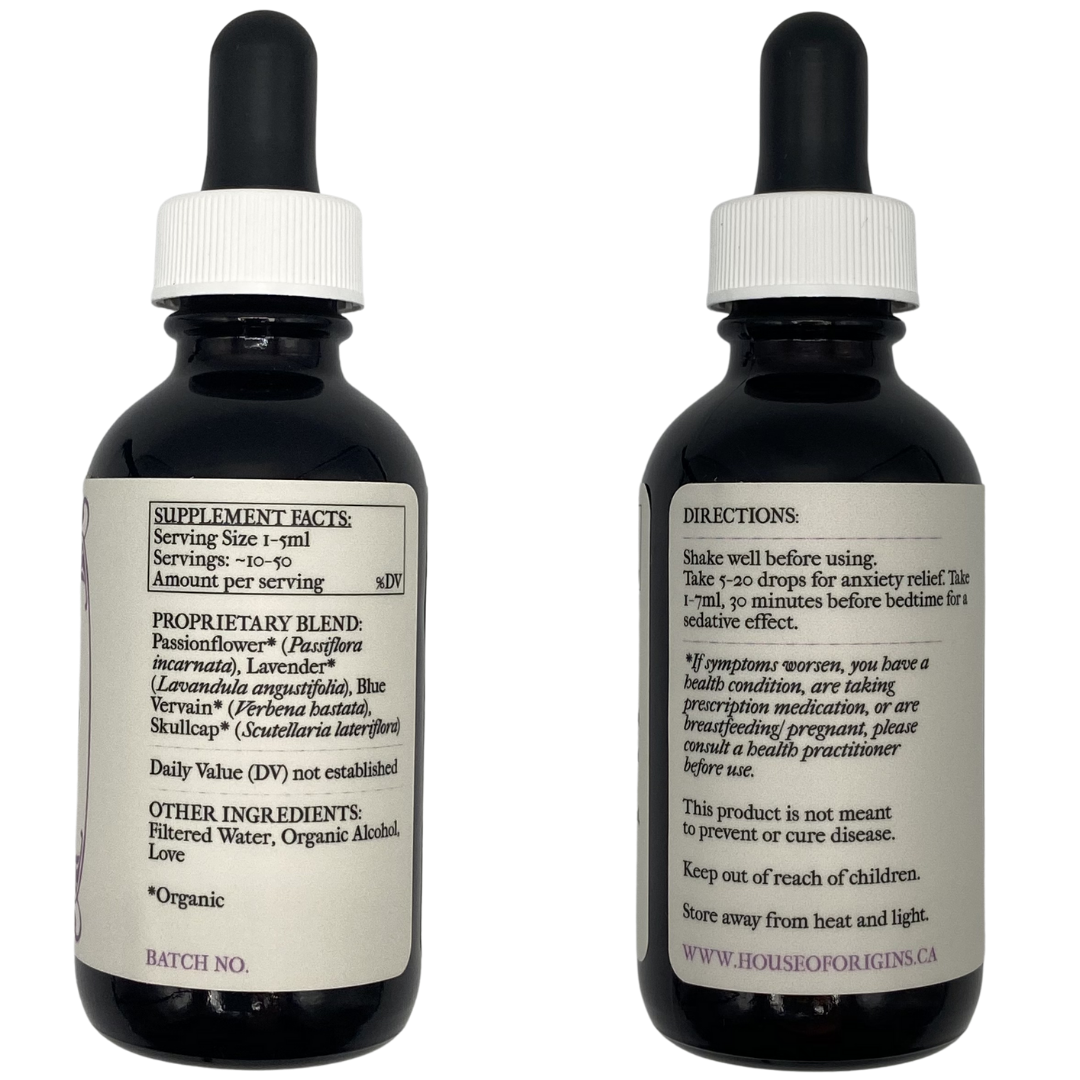 Unwind is perfect when you are in need of a relaxing ally. 
Ingredients: Passionflower* (Passiflora incarnata), Lavender* (Lavandula angustifolia), Blue vervain* (Verbena hastata), Skullcap* (Scutellaria lateriflora), organic alcohol*, filtered water, love
Directions: Take drops either directly under the tongue or in a small amount of water. Please shake before dosing. Separation and colour variation is normal.
* Organic
° Direct Fairtrade
† Wildcrafted


The statements throughout this site are not intended to diagnose, treat, cure or prevent any disease. Individual results may vary. The statements are not health claims and have not been evaluated by Health Canada. For anyone using medications, has a health condition, or who is pregnant or breastfeeding; it is advised to consult a doctor before using herbal medicine. Please note any contraindications in product descriptions and contact us with any questions before purchase.
Unwind
Calms the jitters
An amazing support for sleep and nerves before big events!
Unwind
Love love Unwind. Work really well for me . Have suffered from insomnia for most of my life and this has really helped me so much. Thank you for the great nights sleep you have give me.
Panic attack relief
I always have this tincture on hand for anxiety. It's taken me out of full blown panic attacks and is instant in the moment relief of intense anxiety. This is the fastest most effective anxiety relief product I've found
Very Helpful!
I find that if I mix Unwind with some water 30 minutes before bed, I usually have no problem falling asleep soon after! I was having issues falling asleep due to anxiety and a mind that won't shut off at the best of times...this product has certainly helped with that. I love these products!
Unwind works
This product is great. It really supports my sleep and helps me stay asleep which is what I was hoping for. I take two droppers as a mild sedative and drift off peacefully. Much like many plant and herb tinctures, it is potent and so it is strong and tastes ...not good haha. But honestly I wash it down with water after I drop it and that works great. I love that it's a natural way to support healthy sleep function so I can absolutely tolerate the bitterness for that amazing trade off.