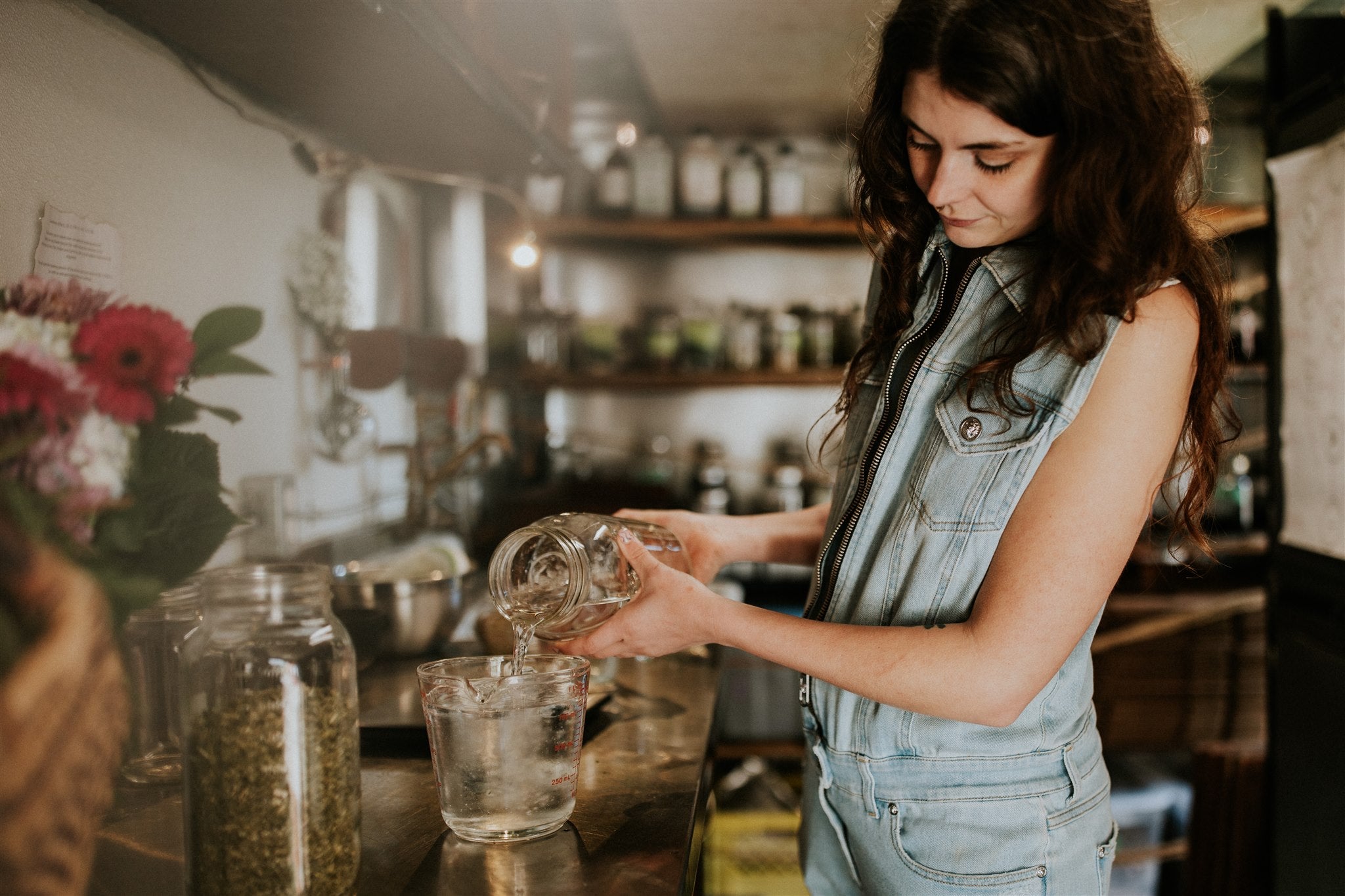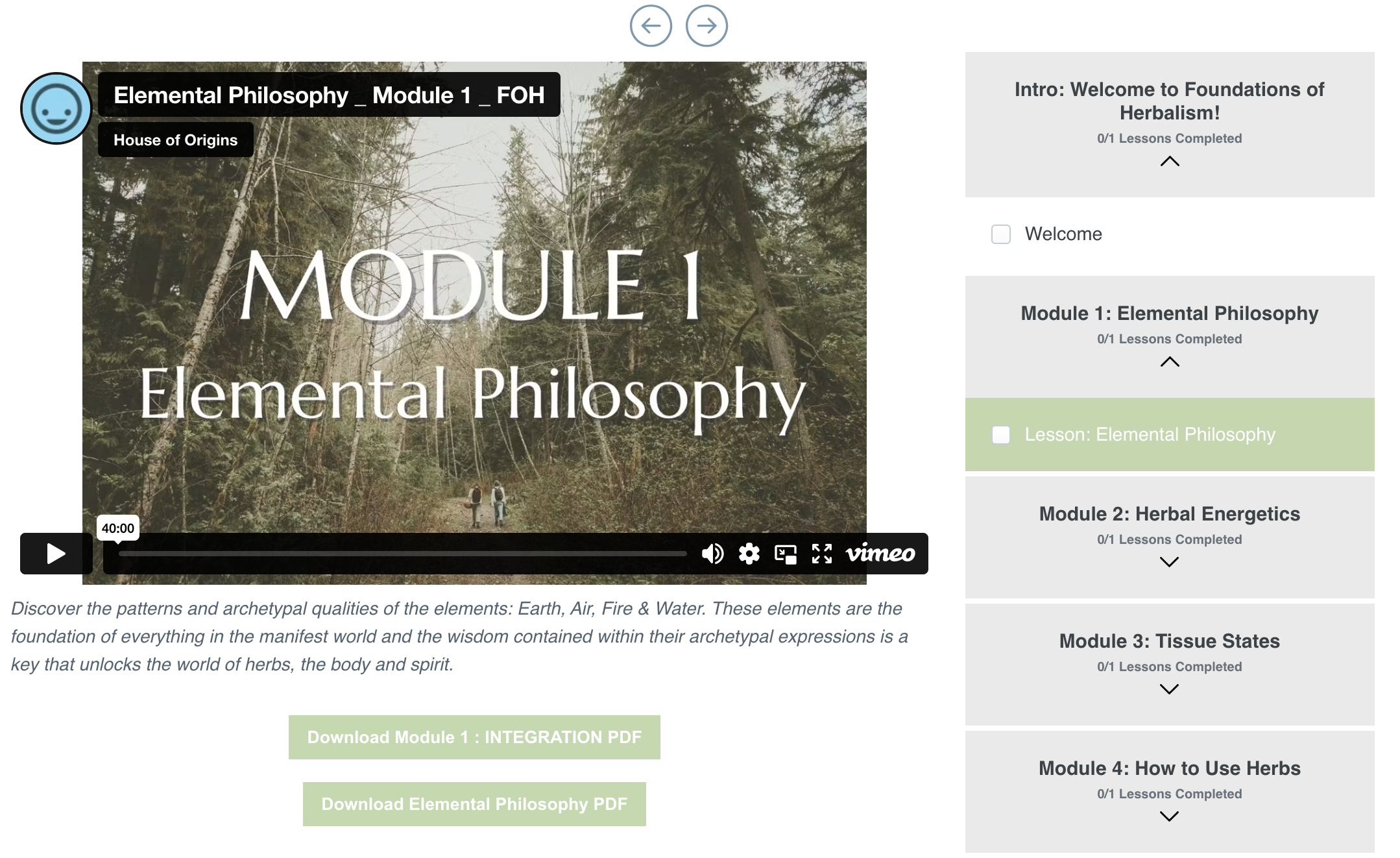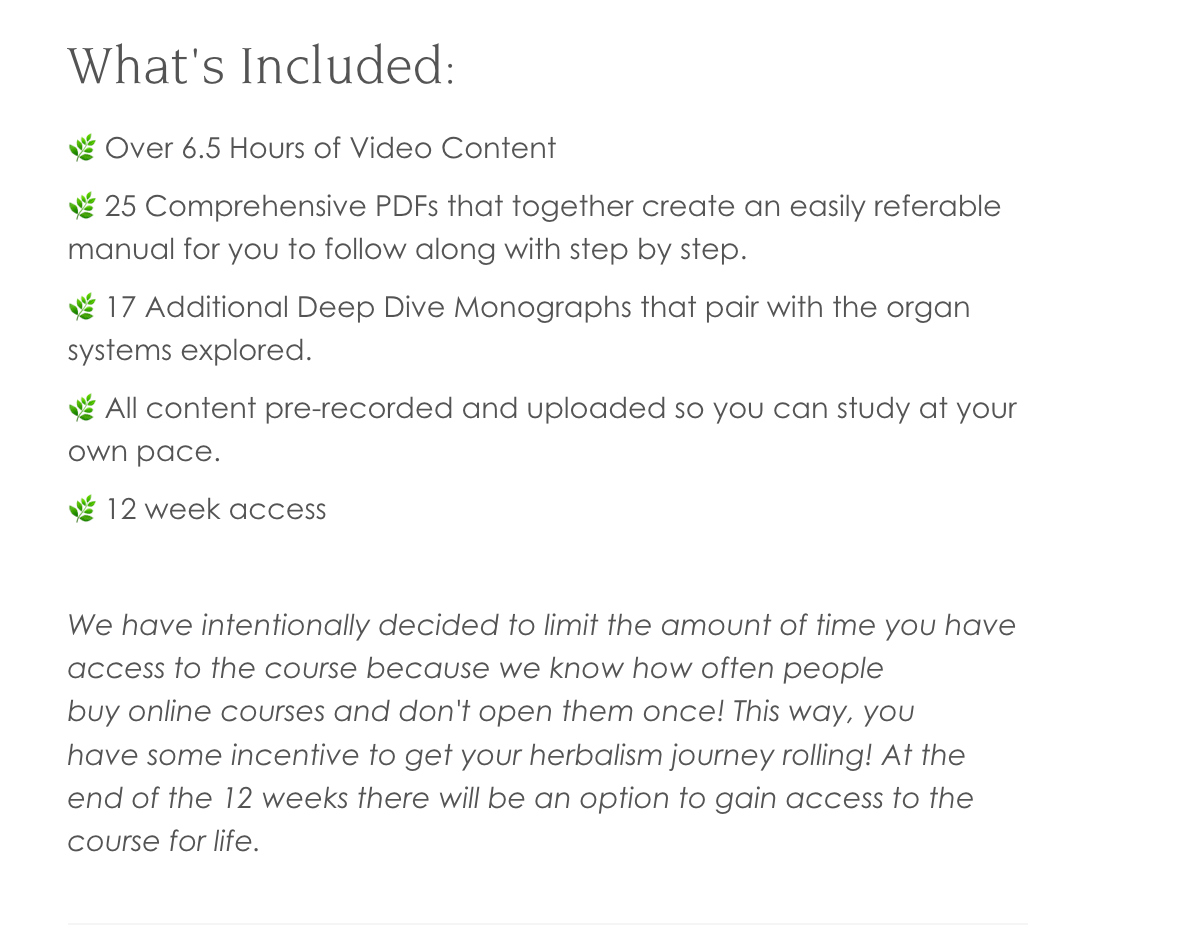 We created this course for students to come away with the foundational skills of a home herbalist.
Join us for this fun program that balances theory with hands-on learning. This course is entirely online: all sessions are pre-recorded for you to study at your own pace. 
Throughout 7 modules you will learn:
Elemental Philosophy:

 Uncover how the archetypal expressions of earth, air, water, and fire unlock the world of herbs, the body and spirit. 

Energetics & Constitution:

 Herbal Energetics are not woo! They are the foundation of physiomedicalism and allow you to understand a key component of western herbalism:

Tissue States :

 The basis of how herbalists define and classify patterns of disease and imbalance. Learn the basics of a physiomedicalist approach

Herbal Application :

 Explore how herbs act in the body through a study of herbal actions, biological terms and the doctrine of signatures.

Medicine Making:

 Tinctures (folk & scientific method), oils and salves, oxymels, herbal vinegars, and glycerites.

Organ Systems:

 Through the lens of common ailments you will learn the main organ systems of the body and how to practically apply herbal remedies.
Bonuses: Home Apothecary Checklist, Herbal Recipes for Cleaning Products, Dual-Extracts with Medicinal Mushrooms, Subtle Body Anatomy
What's Included:
🌿 Over 6.5 Hours of Video Content
🌿 25 Comprehensive PDFs that together create an easily referable manual for you to follow along with step by step. 
🌿 17 Additional Deep Dive Monographs that pair with the organ systems explored. 
🌿 All content pre-recorded and uploaded so you can study at your own pace. 
🌿 12 week access
We have intentionally decided to limit the amount of time you have access to the course because we know how often people buy online courses and don't open them once! This way, you have some incentive to get your herbalism journey rolling! At the end of the 12 weeks there will be an option to gain access to the course for life.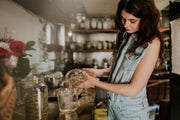 Foundations of Herbalism