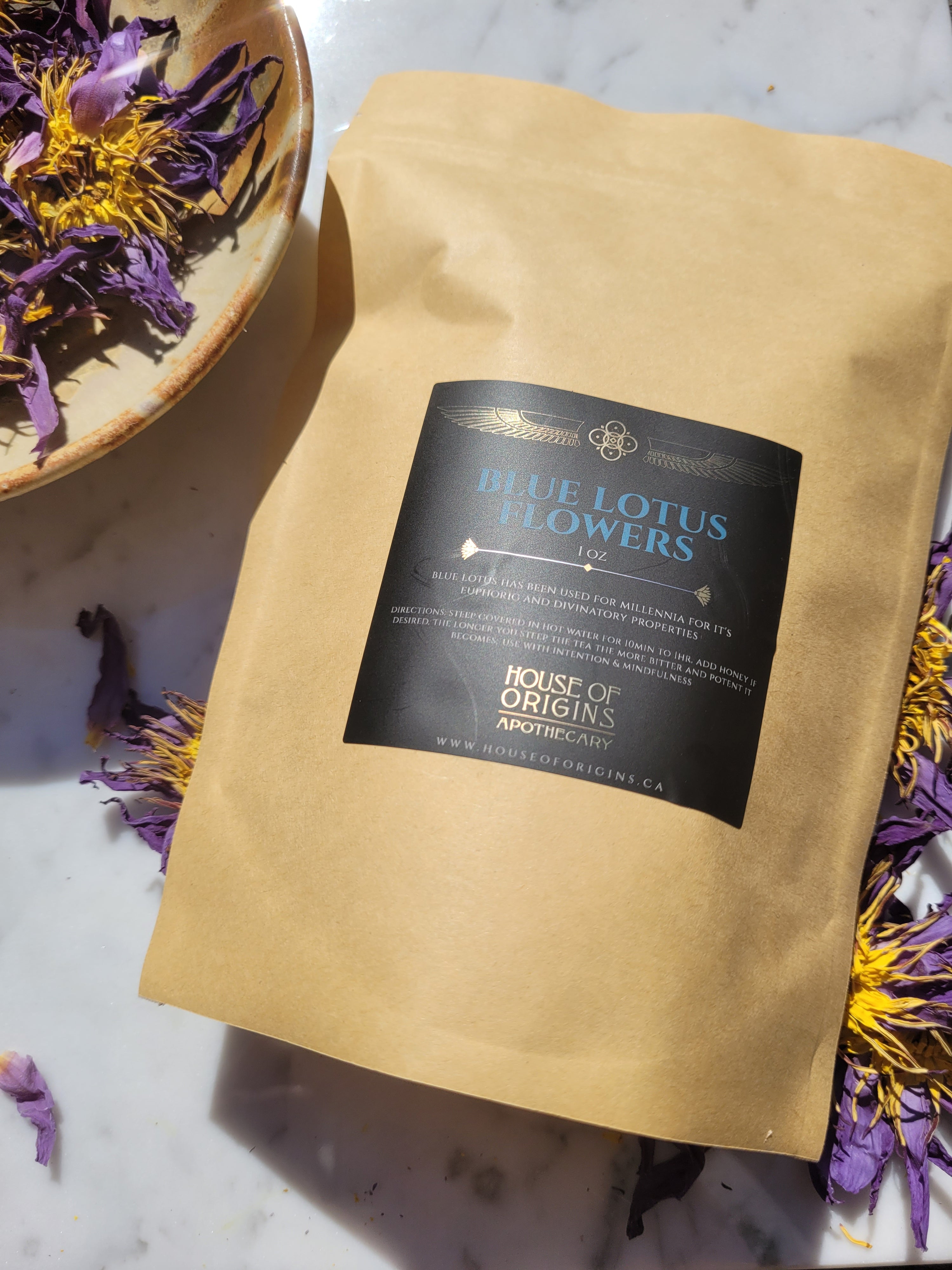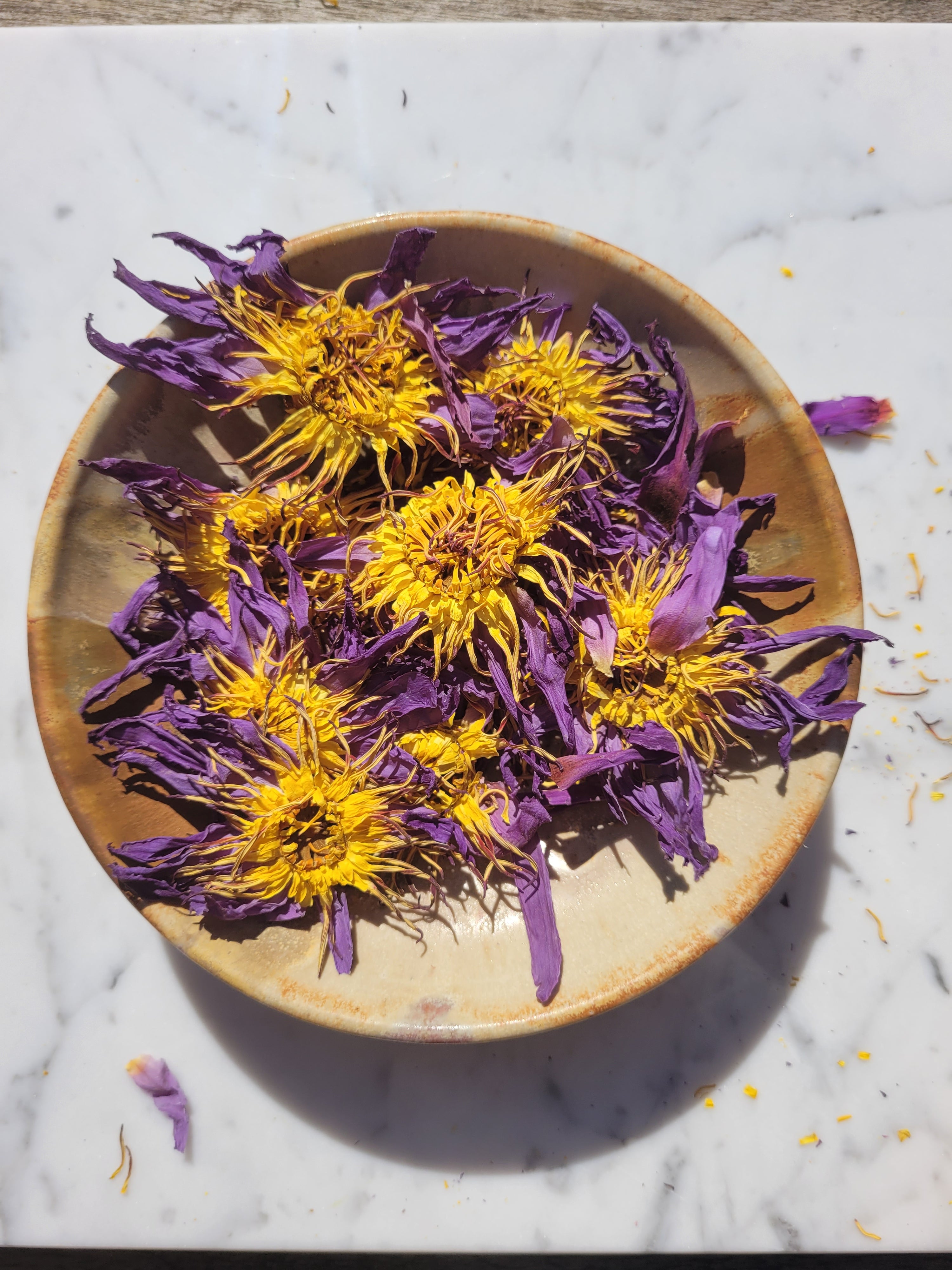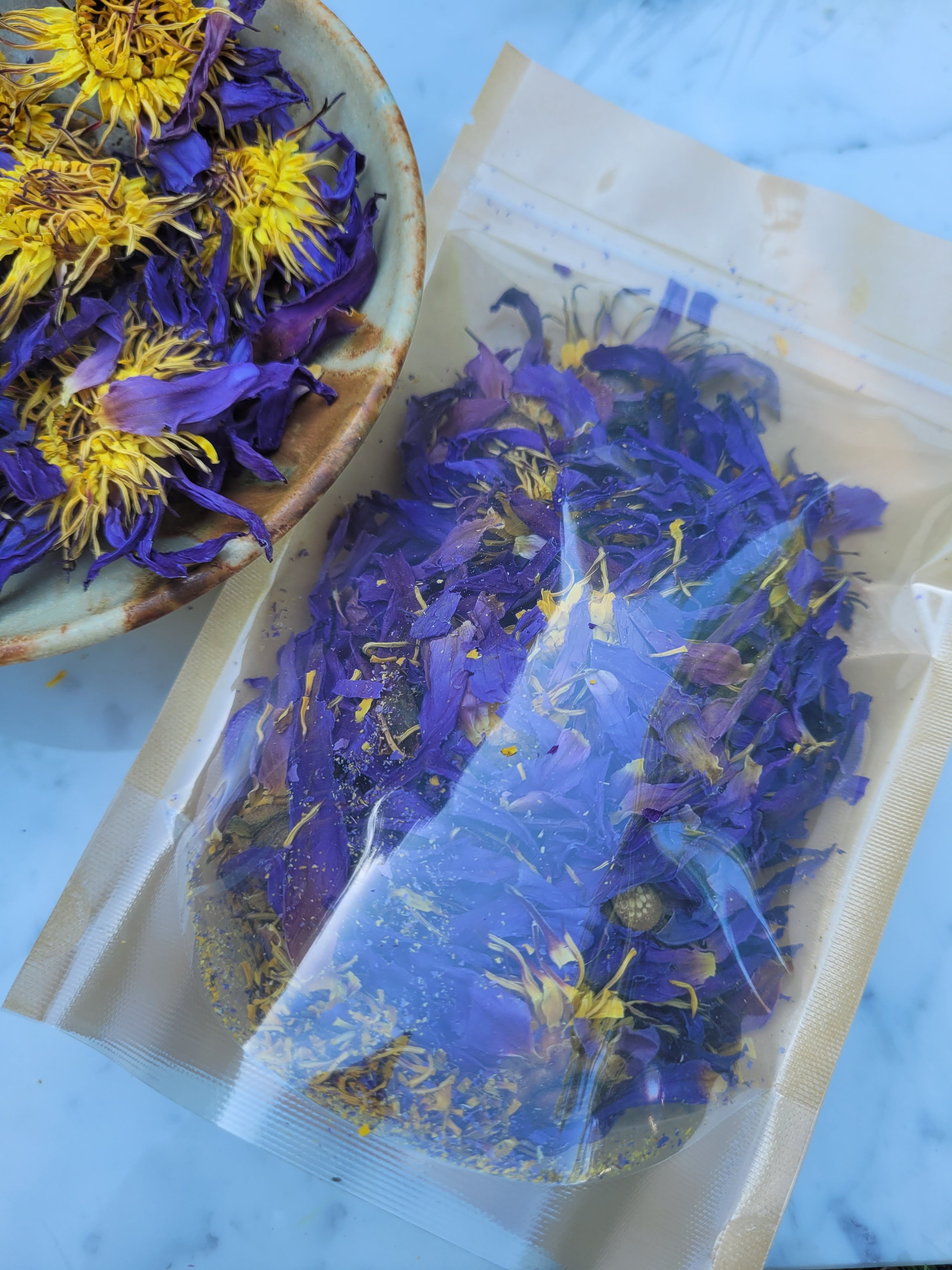 An enchanting plant sacred to ancient Egypt, Blue Lotus is a mystical ally. This beautiful flower promotes euphoria and desire; wile attuning the intuition. Blue lotus is known for enhancing dreams and lucid dreaming. We often use this tea during our meditations. You'll feel your body relaxed but the psyche and intuition pleasurably stimulated. 
100% Dried whole Nymphaea caerulea flowers °
Amount per container: 1oz
Learn more about the sacred art lucid dreaming and dream recall HERE
* Organic
° Direct Fairtrade
† Wildcrafted
The statements throughout this site are not intended to diagnose, treat, cure or prevent any disease. Individual results may vary. The statements are not health claims and have no been evaluated by Health Canada. For anyone using medications, has a health condition, or who is pregnant or breastfeeding; it is advised to consult a doctor before using herbal medicine. Please note any contraindications in product descriptions and contact us with any questions before purchase.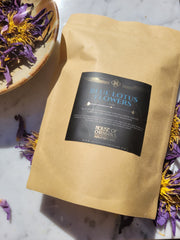 Blue Lotus Flowers
Item was well packaged, shipping was fast. I have yet to work with the product, but it looks amazing.
So far I am impressed.
Delicious and powerful
Beautiful openings of awareness and creativity. I highly enjoyed conversing with others, felt a sense of connection, and had a vivid opening of my vision as well. Thank you, I very much enjoyed! (Purchased at a Christmas Market offline)
Blissful
Wow, I fetched my order yesterday and when I opened the blue lotus bag I was delighted by the beauty and quality of those whole flowers. I had such a beautiful experience meditating with this infusion in the evening. It felt like cellular euphoria which lasted for several hours and this morning there is a gentle yet deep state of relaxation in my body. Energetically, for me, it particularly stimulated the indigo and green energy centres. Thank you!
Excellent!
I am trying various herbal teas and products to improve my dream life. I find blue lotus causes moments of intense clarity and hyper reality in my dreams. Could be a placebo, but hey. That's my impression. I was intrigued enough to order blue lotus tincture after trying the tea.