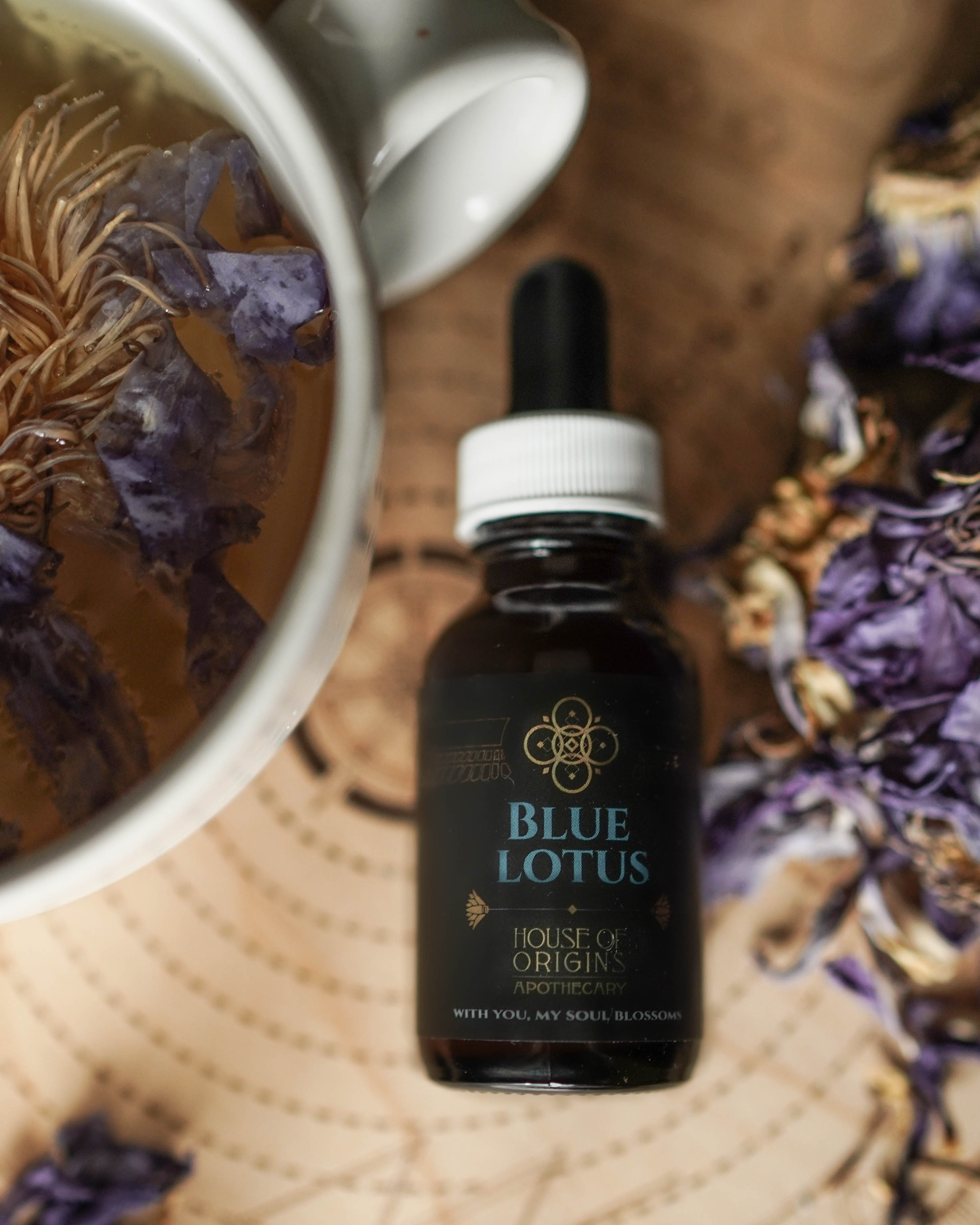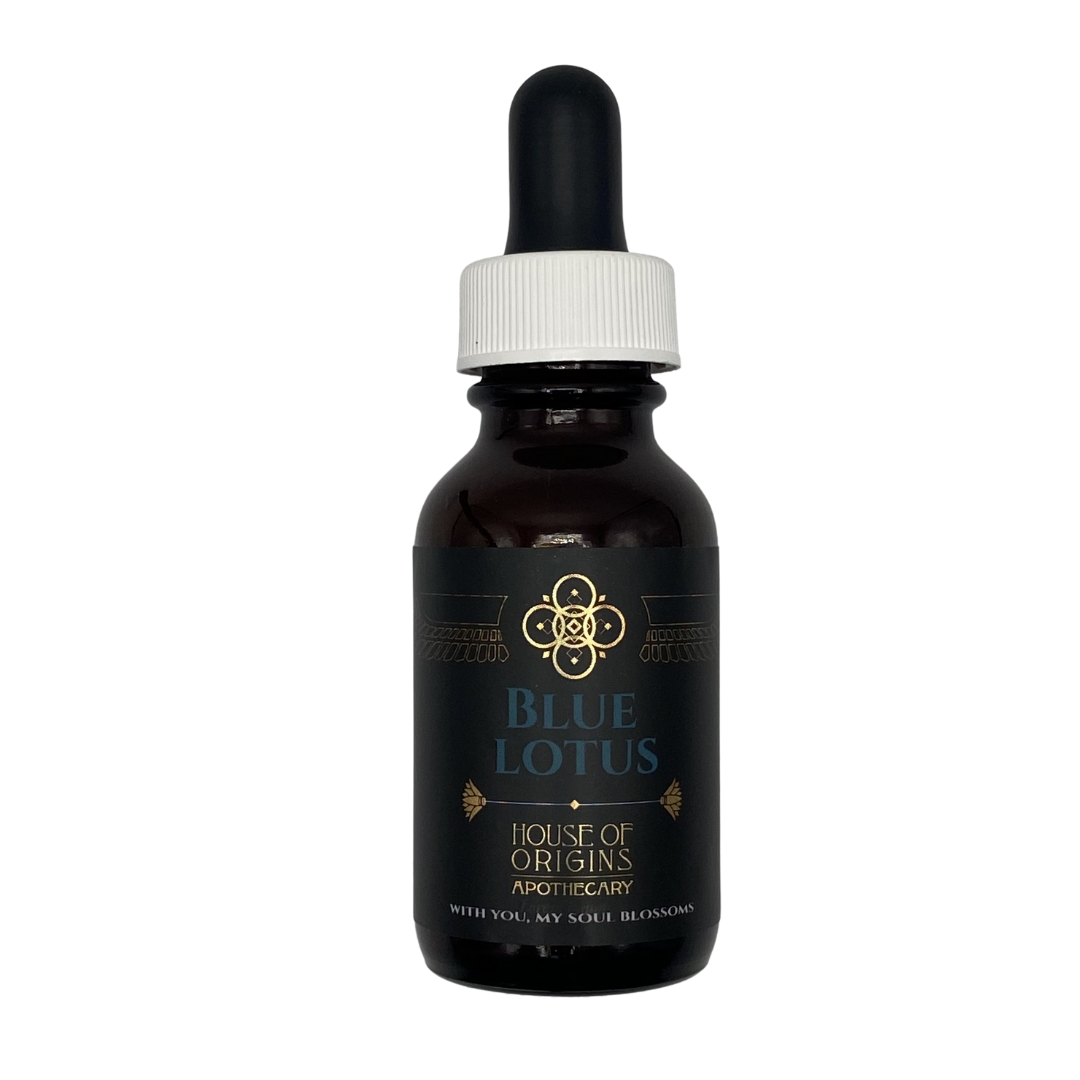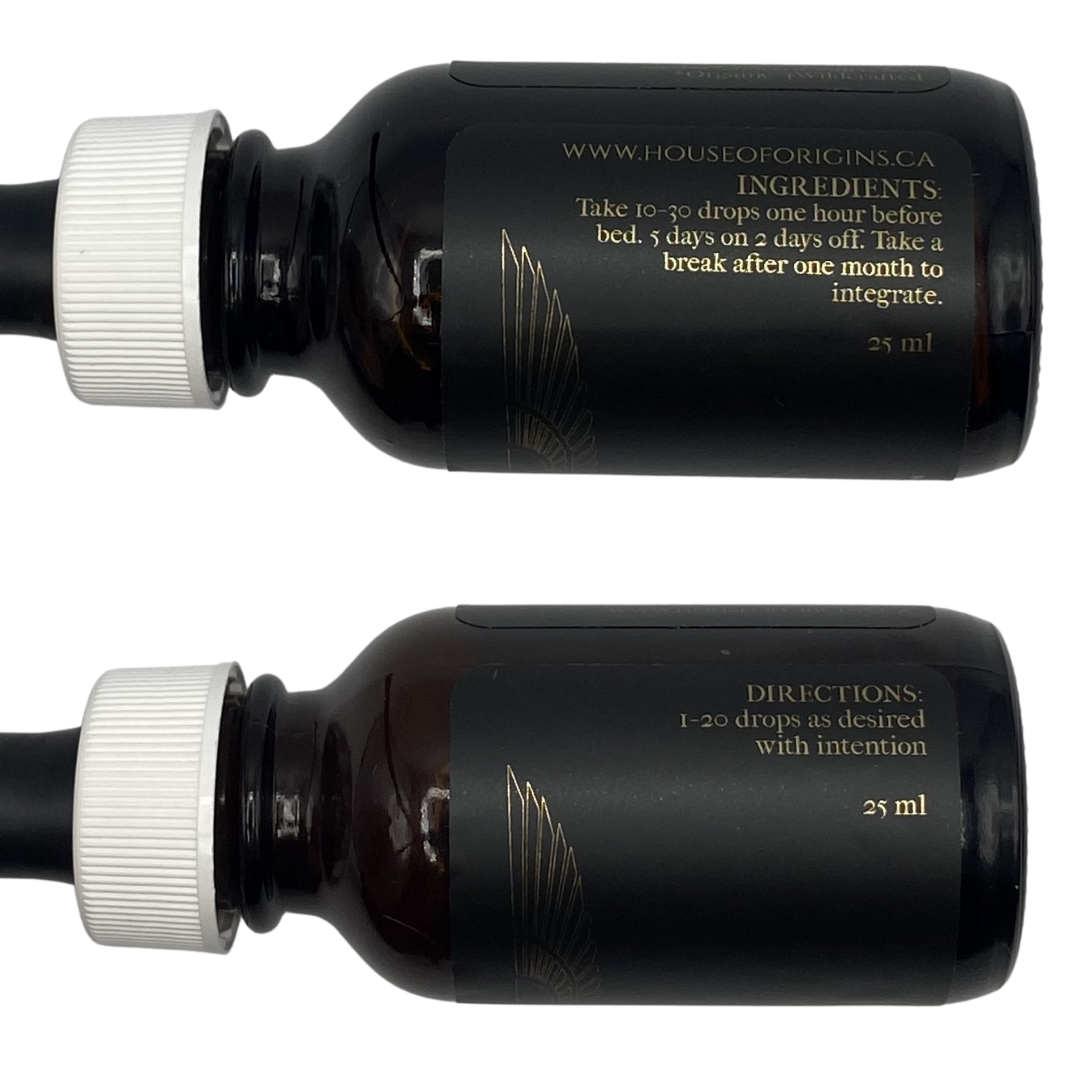 An enchanting plant sacred to ancient Egypt, Blue Lotus is a mystical ally. This beautiful flower promotes euphoria and desire; wile attuning the intuition. Blue lotus is known for enhancing dreams and lucid dreaming. You'll feel your body relaxed but the psyche and intuition pleasurably stimulated. Useful in meditation, spiritual practice and in relationships.
Ingredients: Nymphaea caerulea °, raw organic honey, organic cane alcohol, spring water
Directions: Take 1 - 20 drops as needed either directly under the tongue or in a small amount of water.  Please shake before dosing. Separation and colour variation is normal.
Learn more about the sacred art of lucid dreaming and dream recall HERE
* Organic
° Direct Fairtrade
† Wildcrafted
The statements throughout this site are not intended to diagnose, treat, cure or prevent any disease. Individual results may vary. The statements are not health claims and have no been evaluated by Health Canada. For anyone using medications, has a health condition, or who is pregnant or breastfeeding; it is advised to consult a doctor before using herbal medicine. Please note any contraindications in product descriptions and contact us with any questions before purchase.
Blue Lotus
Great product
Went on a crazy dream ride the very first night using this tincture.
Vibrance
My dreams are more vibrant and "solid" with this tincture. All I need to do now is fully remember them. 😉
celestial connection
The blue lotus tincture connects me deeply to the celestial planes. I'm a very grounded individual and this tincture uplifts my mind and spirit every time I work with it. My experience also changes depending on the day, as though it always provides what I need even when I don't realize it yet haha. It truly heightens my energy senses and makes it so easy to tap into and listen to my intuition. I have so much respect for this plant. Also, it's a delicious tincture with a hint of sweetness!
Heart opener 💗
I love using this product for deep meditation and astral projection. Building my inner Temple through visualisation becomes more of a interactive and visual experience when working with this beautiful, precious product. Highly recommend this product if you're looking to refine and expand your visualisation methods. I personally use the maximum recommendation dosage.