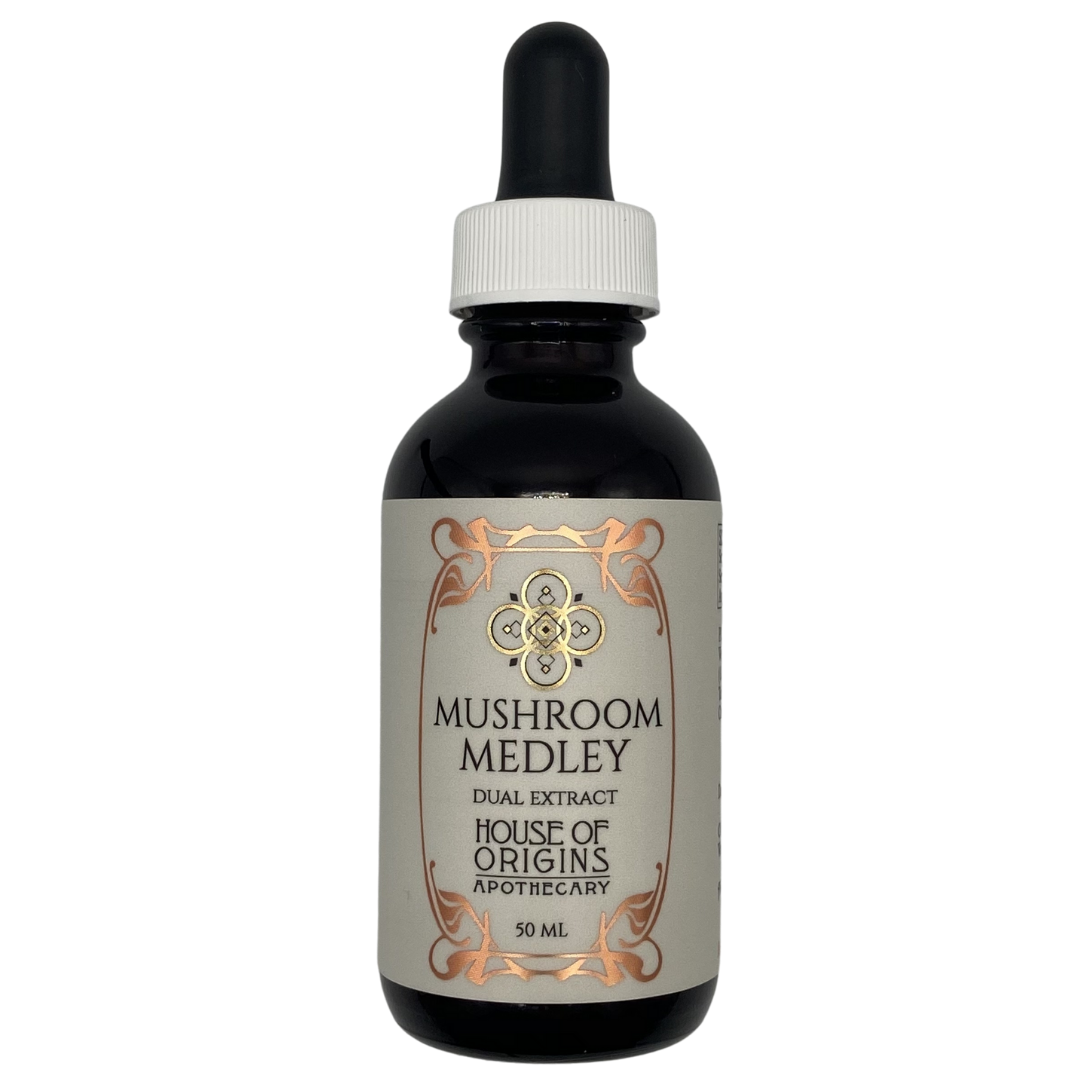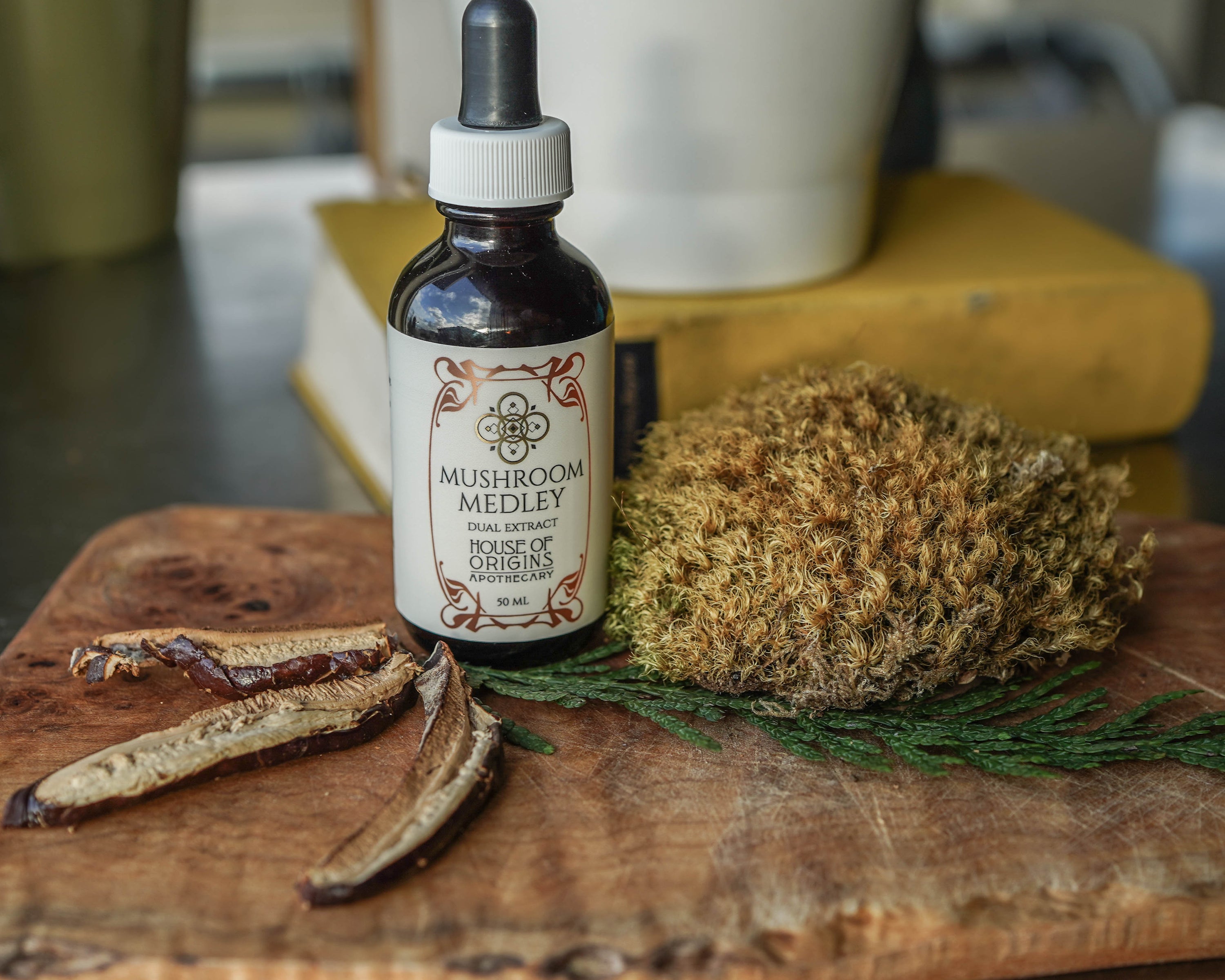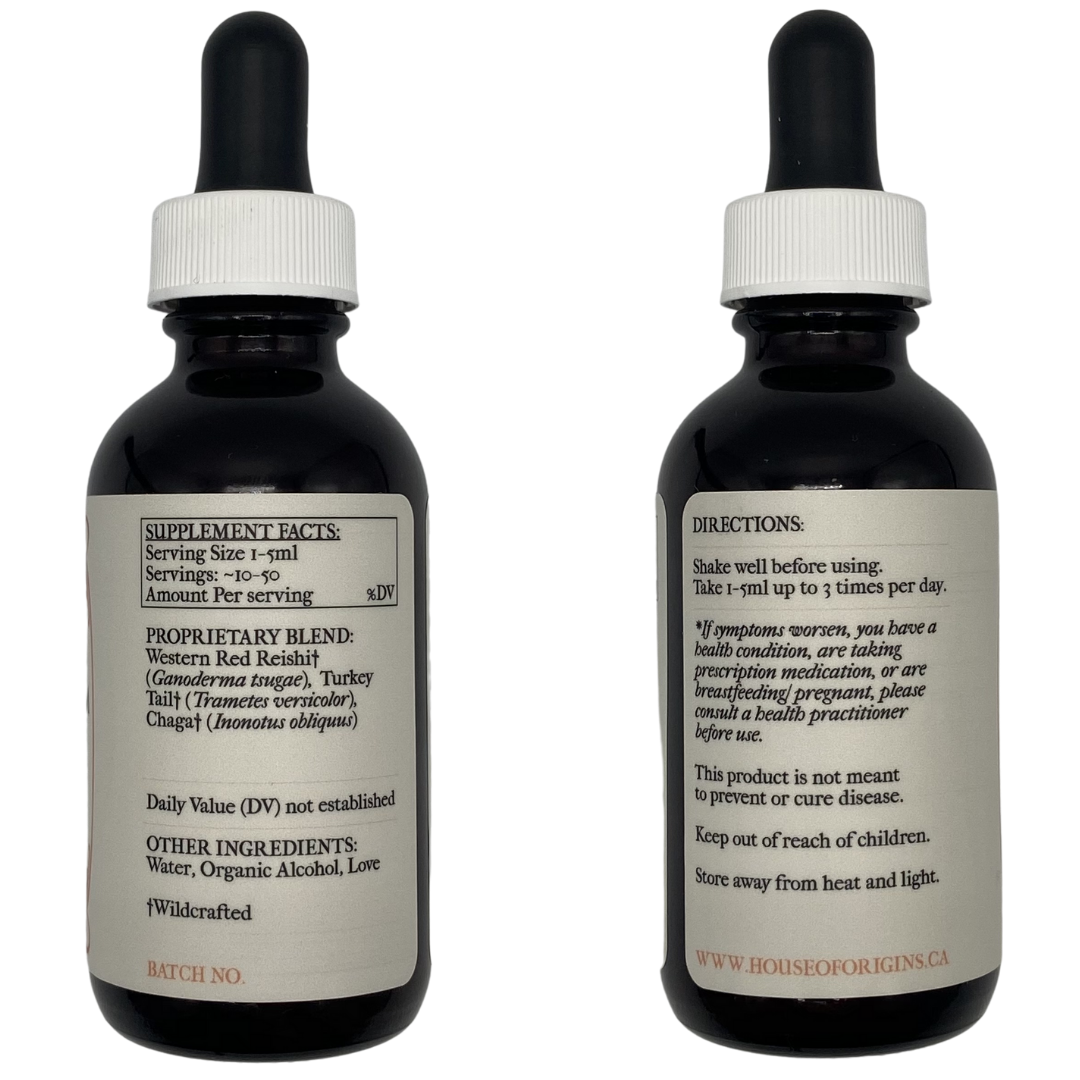 To bring you the most these mushrooms have to offer we've formulated a powerful medicinal trio from dual-extracted mushrooms that were wildcrafted in the wilderness of BC. Chaga, turkey tail and reishi are all powerful immune tonics.  This blend of forest medicine is sure to keep you grounded & vibrant, and is the perfect preventative boost you need.
Ingredients: Artist Conk Reishi † (Ganoderma applanatum), Turkey Tail † (Trametes versicolor), Chaga † (Inonotus obliquus), organic alcohol*, filtered water, love


Directions: Take 20-60 drops, either directly under the tongue or in a small amount of water, up to 3 x daily.  Please shake before dosing. Separation and colour variation is normal.

* Organic
° Direct Fairtrade
† Wildcrafted
The statements throughout this site are not intended to diagnose, treat, cure or prevent any disease. Individual results may vary. The statements are not health claims and have no been evaluated by Health Canada. For anyone using medications, has a health condition, or who is pregnant or breastfeeding; it is advised to consult a doctor before using herbal medicine. Please note any contraindications in product descriptions and contact us with any questions before purchase.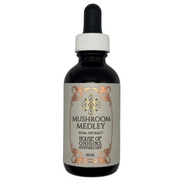 Mushroom Medley
All natural
I love this tincture. I use it for the health benefits of mushrooms. I prefer the tincture to powder. The taste is very earthy and clean. I do recommend.
Potent
Incredible tincture. Here is my experience with it.. my mom went into remission last year after a decade of managing colon cancer (originally stage 4). I got her on a dosing schedule of full-spectrum cannabis oil (2x/day) alongside with this mushroom medley tincture (3x/day). 6 months go by and her CT scans come back showing reduction of node size. Almost a year later, she has made significant progress in her overall health and scans show ZERO detectable nodes!
For a long time I dreamed of the day my mom would reclaim her health so,
Thank you HOO for providing such potent medicine and helping her get there!