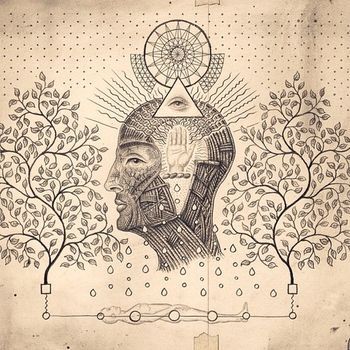 Nootropic Transformation Reviews
Registration currently closed - Join our email list to be notified when our next cohort begins.
A 6 week group transformation experience. Includes guidance on nutrition & detox, clearing subconscious blocks, neurological re-patterning, rituals for deeper alignment, and community connection.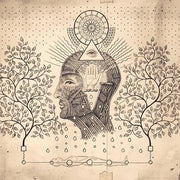 Nootropic Transformation Reviews
Life changing
Beautiful & well organized class. My spiritual journey has been very unorganized (like many aspects of my life) however after completing the class I feel as though I have more control/structure in my everyday life. I am happier and have a healthy routine that keeps me in such a positive state of mind. I was initially hesitant to sign up but so very glad that I did because I feel like it has helped me discover who I am as a person. if you're hesitating to sign up - don't. Just do it! Maz & Laura are amazing teachers who genuinely care for their students :)
Just Send It
If you're feeling called to this course or are on the fence about signing up, just go for it! When I first saw this course offering, I felt called to it and signed up on a whim. I had zero experience with the elements or astrology or many other subjects that came up during the Nootropic Transformation. My spiritual journey has been all over the place for my entire adult life and I approach esoteric subjects with a mindset based on self inquiry, experimentation, and taking nothing at face value. I discovered so much about the rituals I was already practicing in my life (consciously or not), and came to realize that rituals and habits truly make us who we are. The information and more importantly the lived experiences that I benefited from through this wonderful container led by Maz and Laura, and shared with by all the participants, is priceless. I have learned so much about my body, my emotions, and how connected we all truly are. It's a course I will return to time and again because my understanding deepens each time I revisit the content or the many supportive offerings provided in the course. There is so much more to learn and I am so grateful for the opening of mind, body, and spirit that continues to nourish me long after participating in this program. Thank you Maz and Laura and to everyone who has been or will go on this journey together.
Truly Transformational!
I can't recommend this program enough! I went in with an open mind and heart and gained so much out of this that I will continue to practice and carry with me for life! I love ritual, mysticism, esoterics and the plants and this fit perfectly with me. I love the themes that we focused on and how they related to my life and beliefs. I also felt at home taking the tinctures, tea and nootropic with my group and sharing our experiences. This is a well thought out and planned program with pdfs, recorded lessons and meditations that I can keep for life. I really loved that too. Of course, Maz & Laura, such knowledgeable and grounded teachers - love you ladies! Planning to do more with the next Nootroph II program!
A month after completing the transformation and I am still fondly beholden to the magic of the experience. I will continue to recommend this journey because of its potency and ability to access potential. Beautifully made with intent, the material was an awesome introduction to so many areas of study that can continue to be expanded upon. It also provided a body of work to incorporate into practice beyond the month. Working with natural cycles and creating rituals using the elements are enriched by understanding the philosophies behind them. Combining these with the formulas from House of Origins showed just how powerful each component can be. The meditations and journal prompts dug up and transmuted some deep pieces. Being able to share in this with others was an amazing way to see how broadly it could be applied. Laura & Maz did a wonderful job creating the space for sharing by guiding conversation and providing personal experiences. I am feeling more connected to myself in this world and am so grateful to have participated at the moment I did. If you're feeling called to partake - follow it.
Maz & Laura are amazing!
I was lucky enough to participate in the Nootropic transformation course recently. Maz & Laura were amazing guides for this container and they really put so much thought & effort into all the many components of the course. From sharing their endless amounts of knowledge, to providing a safe space to explore, and including lots of journal prompts/meditations and guidance along the way, it really felt like they poured their hearts & souls into this course. I am so grateful I got to be a part of this experience! Highly recommend giving this program (& microdosing in general) a go!!