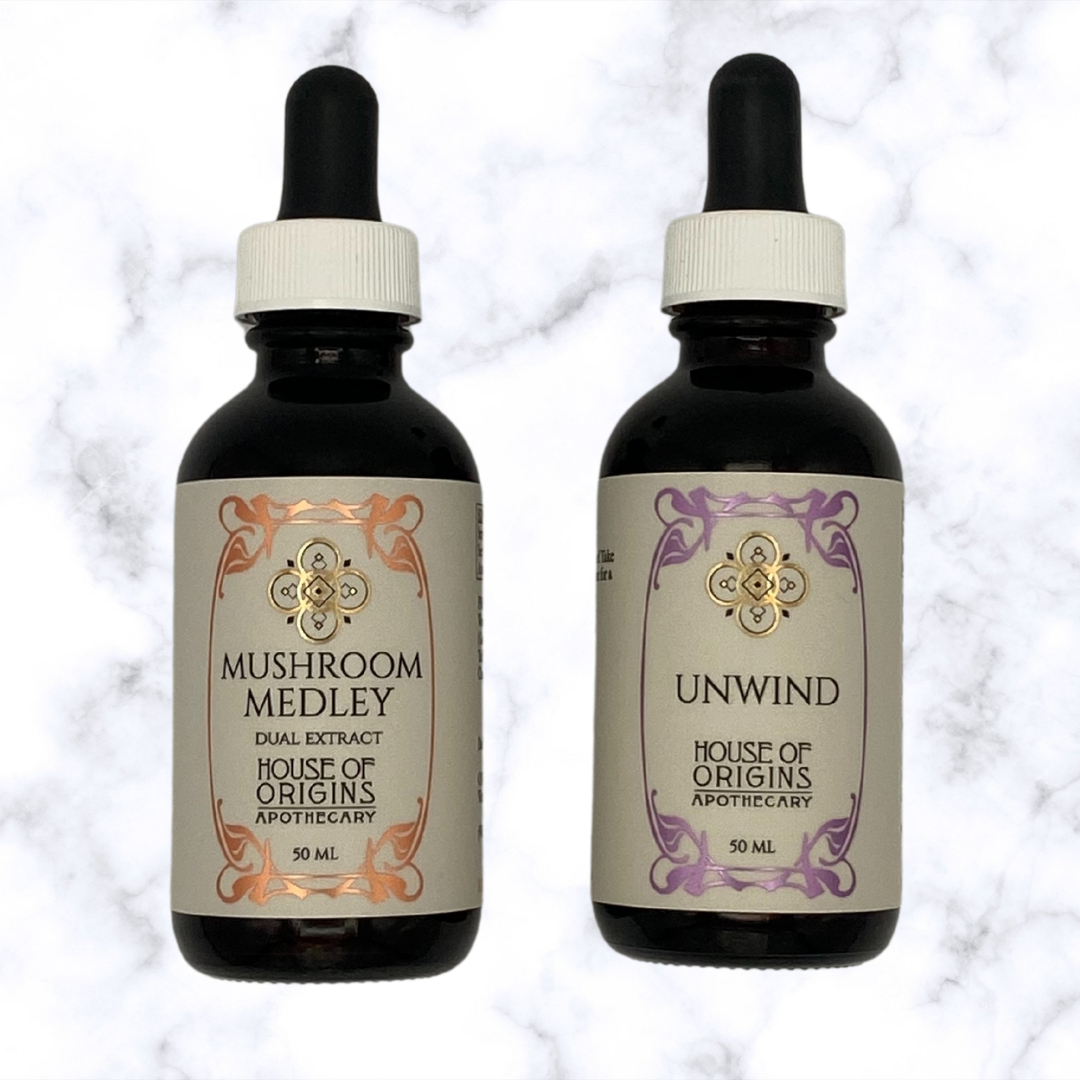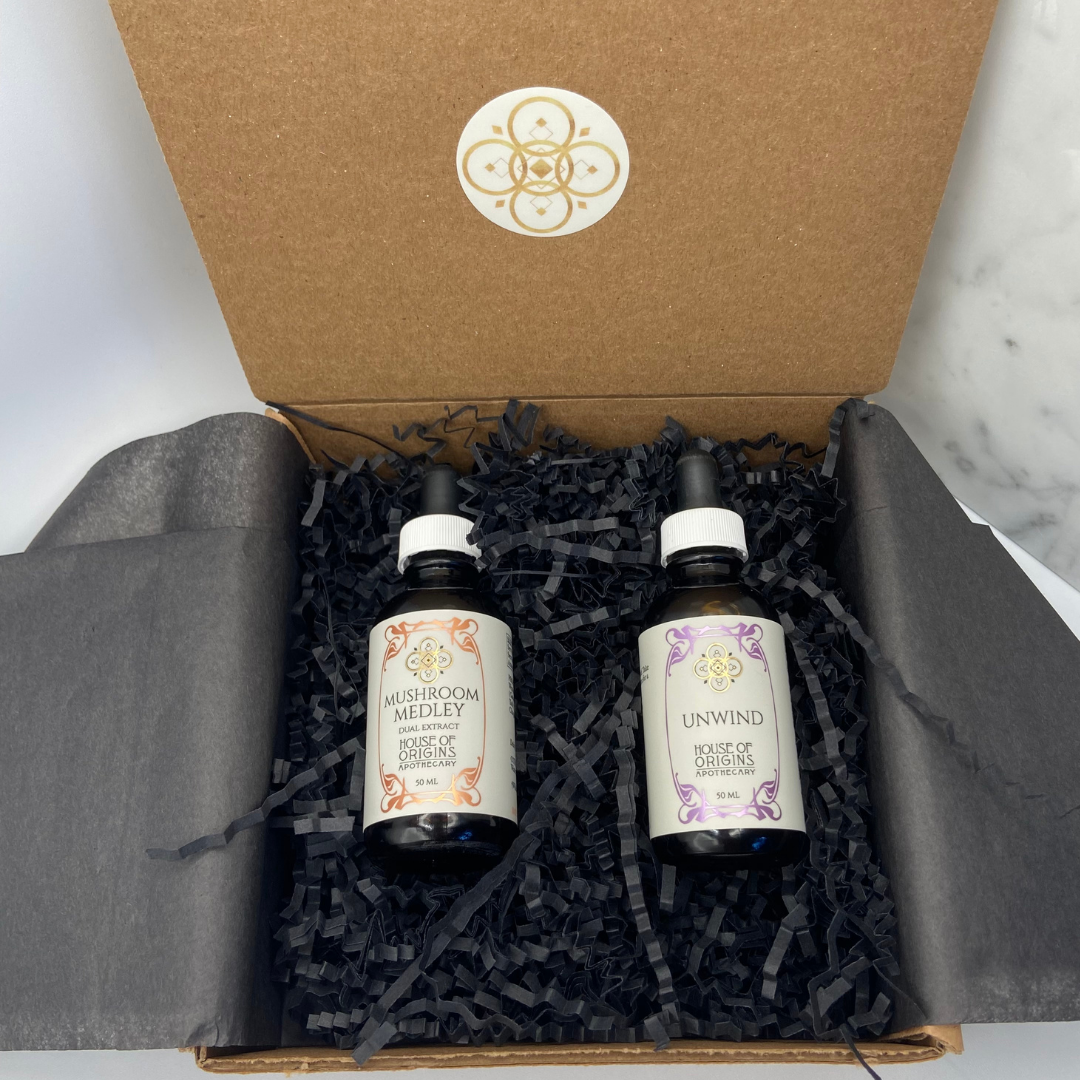 Between society's trauma bond with caffeine, the celebration of grind culture and a general subconscious internalization of capitalism (to name a few factors…) a lot of us have experienced that "wired and tired" state that if prolonged generally leads to significant depletion of our vital force. 

Whether you are already run down and exhausted or looking to prevent that, this kit is for you. This pair combines the adaptogenic & immune bolstering properties of medicinal mushrooms with our tried and true Unwind formula that deeply nourishes and soothes the nervous system. With regular use, this combination is sure to have you connected to your natural sense of vitality and feeling both energized and relaxed.
Save $6.50
Valued at $66.50 if purchased individually.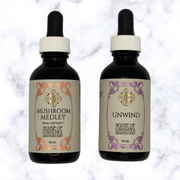 Repair & Restore Kit